People of Fountain- various articles and clipping from the last centry
Jim Chancellor was born in the Missouri Ozarks in 1934. It was discovered that his mother had TB, and within a week the family had moved to Colorado. The dry air of Colorado, and other western states, was thought to aid the breathing of consumptives and slow or stop the spread of the infection. The family settled in Fountain in the middle of the Great Depression. They opened a pottery business along the road between Pueblo and Fountain, and later started a cattle business.
The pottery shop was called Rocky Mountain Pottery. Some of their pieces featured pine sprigs and cones, and this style can be seen at the Fountain Museum.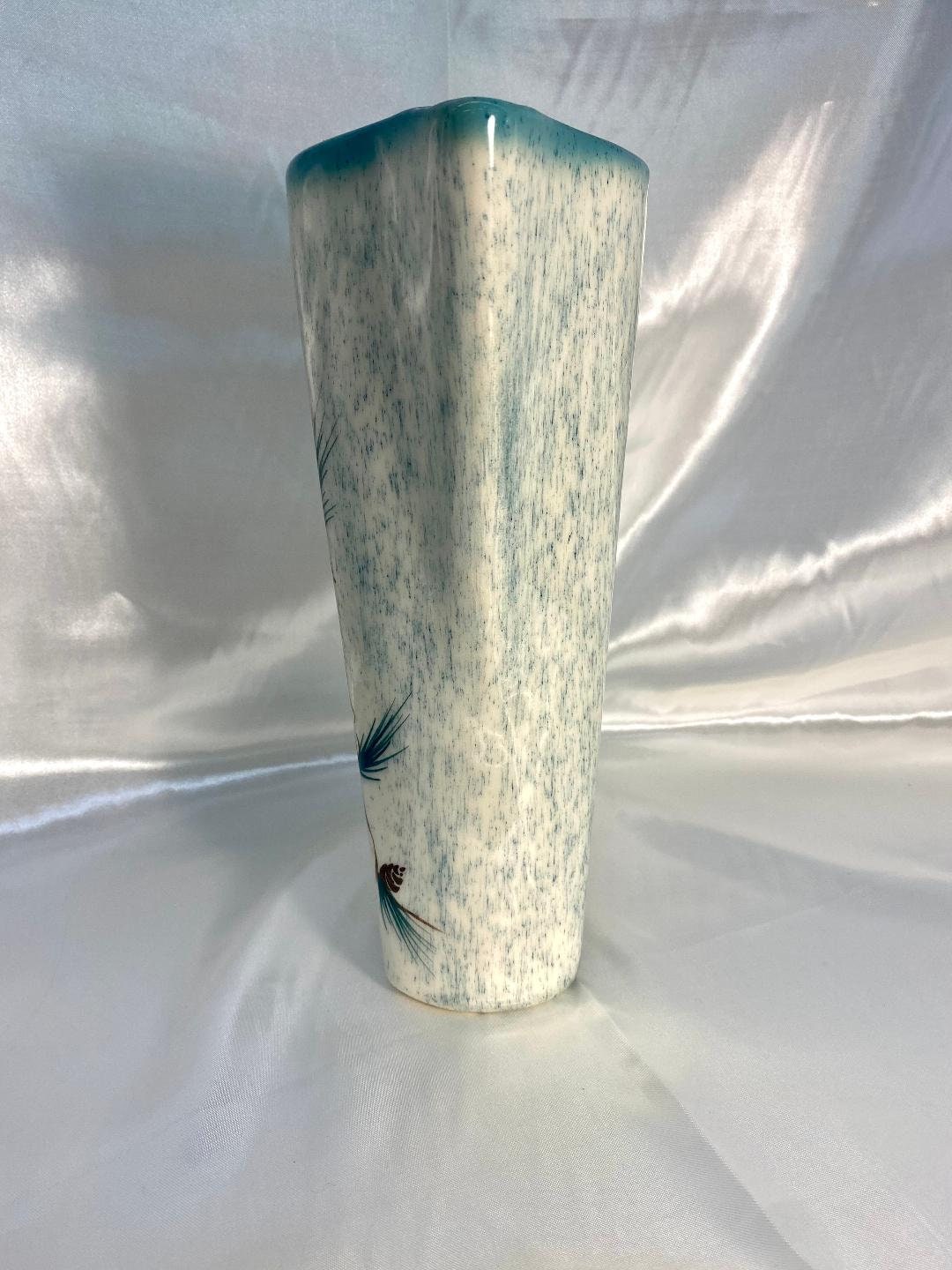 Pieces attributed to the Rocky Mountain Pottery Company (ROMCO) of Loveland (established 1952), later in Estes Park. Is this the successor to the Fountain locale?

Chancellor studied nutrition and genetics at CSU. He came back to Fountain and bought land from Jim and Ruth Spates in 1957, starting a cattle ranch and leasing land from Fort Carson. When that lease was cancelled, he moved to Branson, CO for the next few decades. His land is now the sight of Chancellor Mobile Home Park, across from the city cemetery on Santa Fe Avenue.